The Off Beat is a podcast dedicated to create a place where artists, musicians, and creative professionals alike can have a place to speak freely about the creative process. We are here to talk the highs and the lows of the business, what motivates us to keep going and we may even get a little off the beaten path from time to time. New episodes every Wednesday.
Episodes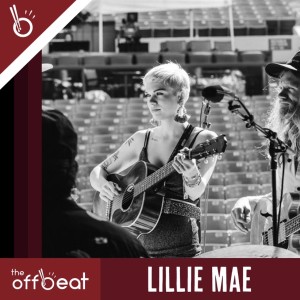 Thursday Sep 24, 2020
Thursday Sep 24, 2020
Get out the way for miss Lillie Mae ⚡️Meet the multi instrumentalist artist whose story is almost as unique as her sound. Finding herself on stage with a family band at just the age of 3, to playing fiddle with the likes of Jack White, Willie Nelson and Merle Haggard. Hear about the ups and downs of the true grit and grind that goes into keeping a lifelong dream alive. 
Available now on Spotify and Apple Podcasts!
New episodes every Wednesday.
Follow us on instagram & Facebook @TheOffbeat.Podcast for news on future guests and releases.
Follow our hosts on instagram:
@ArtsFishingClub 
@ToriAllenMusic
@GarrettThornMusic / @OfficiallyNorthern