The Off Beat is a podcast dedicated to create a place where artists, musicians, and creative professionals alike can have a place to speak freely about the creative process. We are here to talk the highs and the lows of the business, what motivates us to keep going and we may even get a little off the beaten path from time to time. New episodes every Wednesday.
Episodes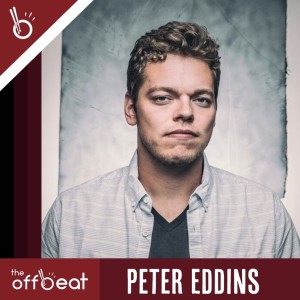 Thursday Oct 15, 2020
Thursday Oct 15, 2020
Ever heard of DJ Kahled? Same. We applaud our friend Peter Eddins in this episode of his cut "Greece" released by DJ Kahled featuring Drake. This producer, sax man and keys aficionado breaks down his journey of as a digital entrepreneur as well as musician who found himself in the inbox of the elite. Band member of Host Chris Kesseichs' band, Art's Fishing Club and Adia Victoria.
Follow Pete on r.i.pete_eddins
Available now on Spotify and Apple Podcasts!
New episodes every Wednesday.
Follow us on instagram & Facebook @TheOffbeat.Podcast for news on future guests and releases.
Follow our hosts on instagram:
@ArtsFishingClub 
@ToriAllenMusic
@GarrettThornMusic / @OfficiallyNorthern